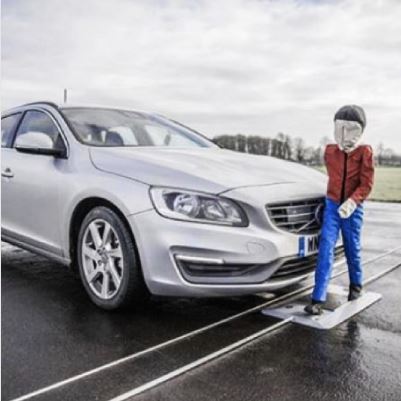 Comments Off

on SOFT PEDESTRIAN TARGET
SOFT PEDESTRIAN TARGET
Ideal system for testing emergency braking systems (pedestrian detection) AEB and automated driving
DESCRIPTION
The Soft Pedestrian System is a system for testing emergency braking systems on cars in all scenarios involving VRUs (Vulnerable Road Users). It leverages ABD's decades of motion control experience for a new purpose. Using the motor and control technology behind the ABD driving robots, we can precisely synchronize the movement of a mannequin with that of an approaching vehicle. If you have a Torus SR60 or SR60 steering robot, these can be used as the drive motor for the SPT20. The steering robot can be connected very easily to the SPT20 drive unit and can be easily removed to be used as a steering robot when needed. SPT20 is the cheapest VRU head system on the market.
The SPT uses the same RC software as our driving robots and creating a motion profile is simple. Synchronization is ensured thanks to AB Dynamics' powerful Synchro technology and TrackFi radio telemetry.
SPT20 and SPT20S are suitable for a series of Vulnerable Road User (VRU) tests, thanks to a flexible design concept. The sleds can carry dummies for pedestrians or cyclists, and a single belt option is available for motion parallel to the subject vehicle as well as classic perpendicular motion. AB Dynamics' Soft Pedestrian Target is used around the world by organizations that define tomorrow's tests, including the Euro NCAP, NHTSA, Transport Canada, CATARC and KATRI laboratories.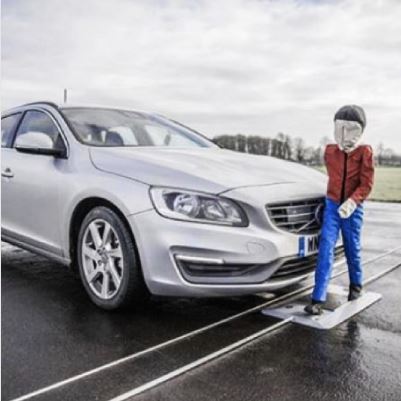 TECHNICAL SPECIFICATIONS
Uses an ABD steering robot for movement (SR60 / SR60 torus)
Top speed of 20km / h with a payload of 15kg
Maximum acceleration> 1 g with a payload of 15 kg
Drive power 3.2 kW
No additional installation required other than the belt
Belt usable in single or double position
Engine protection system with integrated belt tension measurement
Can be used in rainy conditions
DOCUMENTATION AND DOWNLOADS