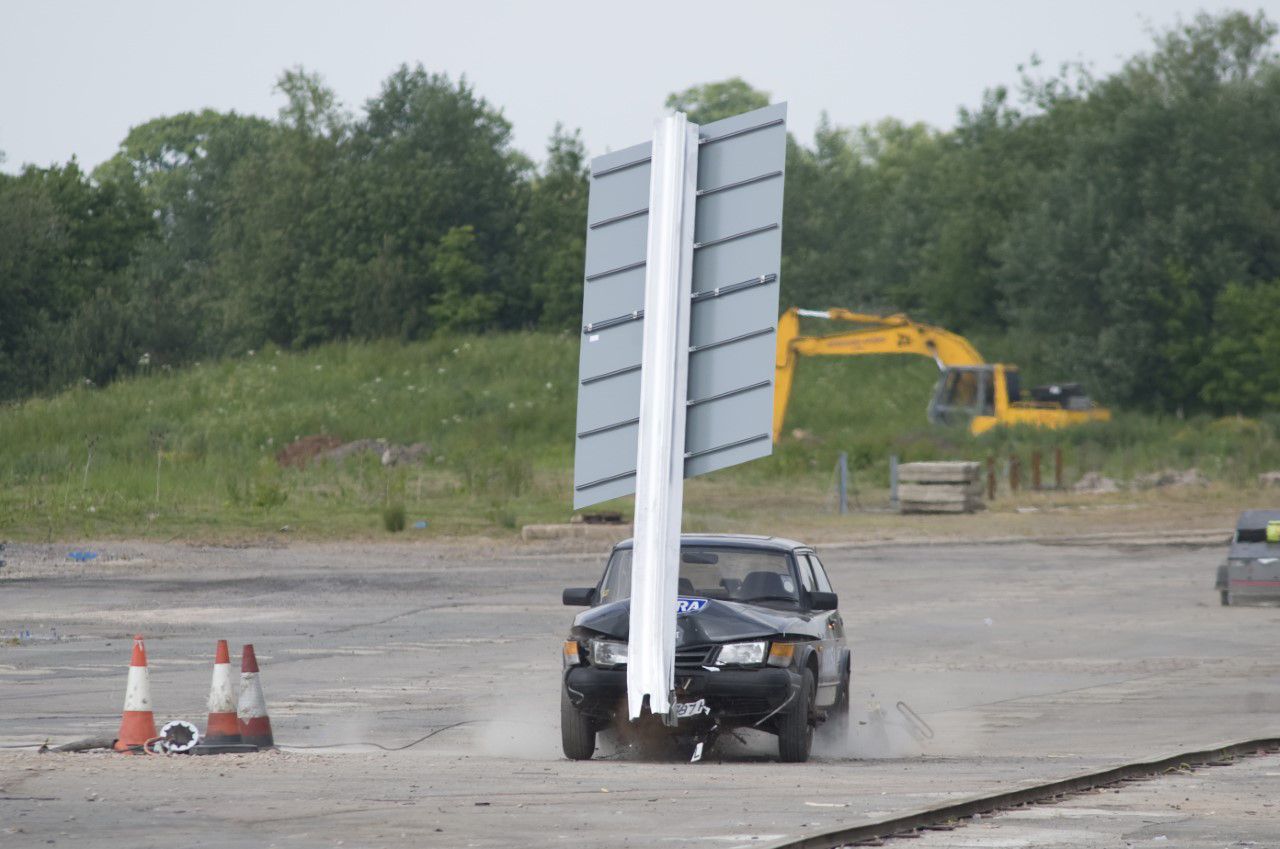 Comments Off

on National Passive Safety Crash Demonstration Day to take place
National Passive Safety Crash Demonstration Day to take place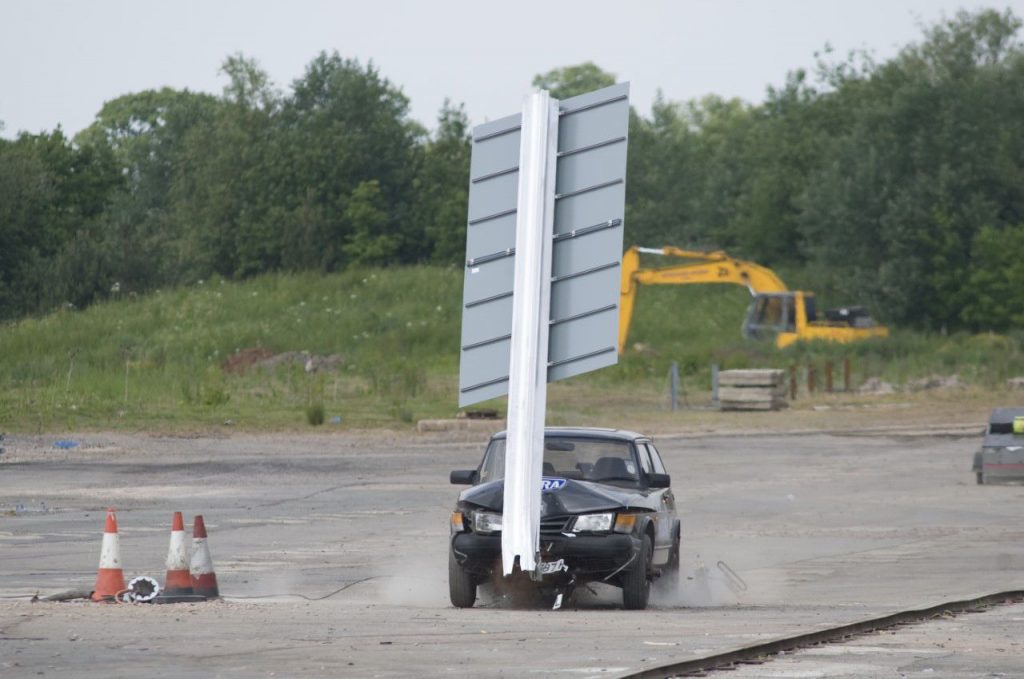 On 6th July 2022 Passive Safety UK will be holding a FREE to attend National Passive Safety Crash Demonstration Day. The Local Council Roads Innovation Group (LCRIG) caught up with event organiser Andrew Pledge to find out more.
Q. Why have you decided to put on the National Passive Safety Crash Demonstration Day?
A."In line with the stated aims of Passive Safety UK, we want to help end users understand how passively safe products perform in a variety of differing scenarios, so that the best use can be made of the most appropriate solutions."
Q. What can visitors to the event expect to see?
A. "Uniquely, five high speed crash demonstrations, including a collision with a passive post placed within the working width of a restraint system, and a passive post supporting a VMS, Solar panel and wind turbine in combination. These two are real world scenarios, neither of which have ever been tested. We are using remote controlled vehicles operated by members of ITAI (The Association of Traffic Accident Investigators) to achieve this, which is interesting in itself! A full TPAC police operation surrounding the crash vehicle is employed, and a temporary restraint system in place, both of which are to ensure the safety of the audience."
Q. What have been some of the key advancements in passive safety over the last few years?
A. "The most recent standard now requires seven classes of performance to be specified, rather than the previous requirement for only three classes. This requires the end user to have an understanding of, for example, how the products will perform in different foundation types and whether they break away or not when hit."
Q. What additional improvements would you like to see made?
A. "More work (demonstrations and simulations) to identify how passive safety products will perform in a variety of circumstances, e.g. on embankments/cuttings slopes and in combination with other roadside items, all untested, but often seen on the road network."
Q. Why is collaboration and innovation so important when it comes to pushing forward the safety agenda?
A. "Collaboration between those providing differing road safety solutions (e.g. active safety and passive safety systems) is fundamental in ensuring that innovation in both the vehicle design and the road design will be complementary, rather than acting against each other. This is why we have teamed up with DriverAssist.Tech and Moshon Data – experts in delivering active safety solutions – to deliver complimentary active demonstrations at the event. For a taster see: https://www.youtube.com/watch?v=w3jXDPVQN3k
Q. Do you have any key partners supporting the event and what is their role?
A. "Mason Street Furniture are our sponsor for the event and are carrying out all of the civils work, without which none of this could take place. Having installed thousands of passive solutions nationally, they were our first choice to help us bring this event to reality. We are also supported by IHE and CIHT, who are providing CPD Certificates for attendees, due to the learning opportunities demonstrations offer. I also want to give my thanks to Jim Gallagher, Principal Structures Advisor, Safety, Engineering and Standards, at National Highways, for his full endorsement of the event."
Q. How should local authorities be ensuring that their street furniture is passively safe?
A. "By making sure that they have a policy in place for the use of passively safe furniture on their network, and by enabling employees to learn about the subject by funding their attendance at courses, conferences and of course, demonstrations."
Q. What are you most looking forward to seeing at the event?
A. "The audience reactions and resulting discussions, hopefully leading to further debate regarding best practice in passive safety design."
The event is taking place at Darley Moor Sports Centre, near Ashbourne, Derbyshire. DE6 2ET. Live crash demonstrations will include: a traditional, unforgiving 140mm diameter steel post struck at high speed; an aluminium passive post from Varley & Gulliver (Hi Mast 2000) installed within the working width of a TCB restraint system; an aluminium passive post (Pole Products) supporting a Westcotec VMS, solar panel and wind turbine assembly, a 15m KAPU HE classed lighting column from Mallatite and a new fibre composite signal pole from FSP, complete with energised signal heads and an electrical isolation system.