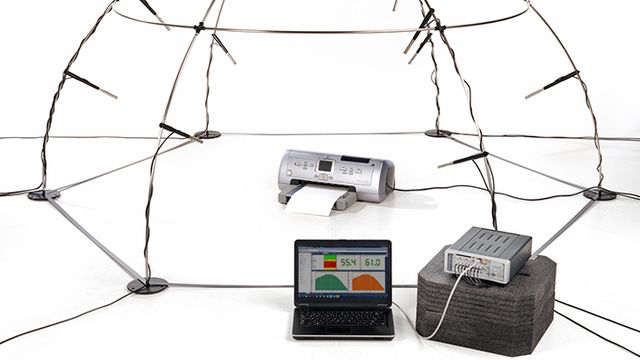 Comments Off

on Acoustic Testing Design, verify and validate the sound of your product
Acoustic Testing Design, verify and validate the sound of your product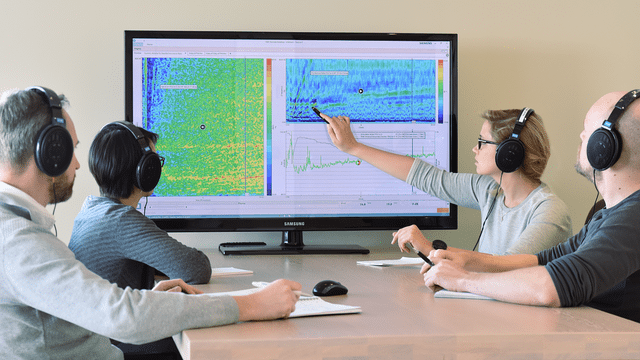 Acoustic quality and acoustic design are key aspects of product performance. Sounds play a critical role in conveying the right message about a product's features and functionality, and reinforcing brand image attributes. At the same time, regulations and competitive pressure are forcing manufacturers to limit noise levels and meet stringent noise-making or noise-limiting standards. Engineers need productive tools to design, refine and validate prototypes throughout the development cycle.
Covering the broadest range of industry applications and engineering tasks while conforming to the latest international standards, our acoustic testing solutions adjust to your project's requirements. Design innovative products with a compelling acoustic signature, relying on the expertise nested in our intuitive solutions.
Our acoustic testing solutions combine intuitiveness, efficiency and expertise. Discover our broad offering below.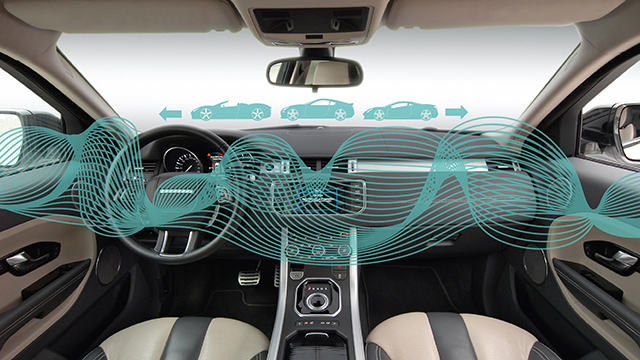 Active Sound Design
Engine downsizing, cylinder deactivation, and powertrain electrification change a vehicle's sound signature. To maintain or redefine the brand sound, active sound design enhances interior sound and adds exterior sounds for the Acoustic Vehicle Alerting System (AVAS). Our dedicated automotive solution includes several sound design methods and real-time synthesis based on various engine parameters, such as speed, throttle position and torque. You can validate the synthesis in the office, on a driving simulator, or in the vehicle using a dedicated hardware.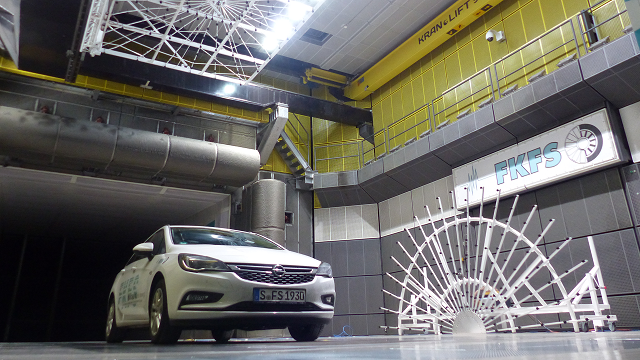 Aero-acoustic Wind Tunnel Testing
Adopt highly efficient and impactful procedures for wind tunnel testing to gain in-depth engineering insights even during the test. Combine different aero-acoustic testing technologies to provide a better understanding of vehicle aero-acoustic performance.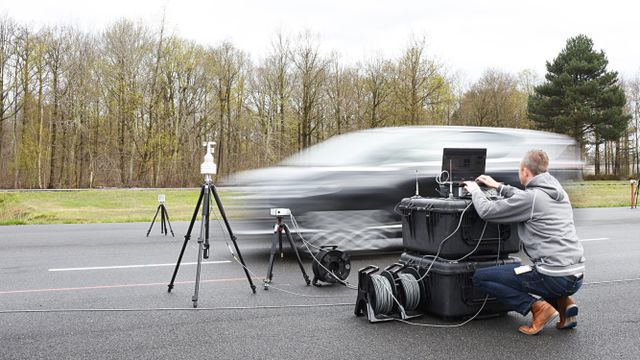 Pass-by Noise Engineering
Lowering pass-by noise level limits, updated certification standards, and the introduction of new technologies force NVH teams to adopt innovative and efficient pass-by noise engineering methods. Rely on our indoor and outdoor pass-by noise certification solutions to speed up testing against a wide range of institutional regulations and directives. Our solutions include test-based engineering methods to design vehicle sounds and predict pass-by noise levels.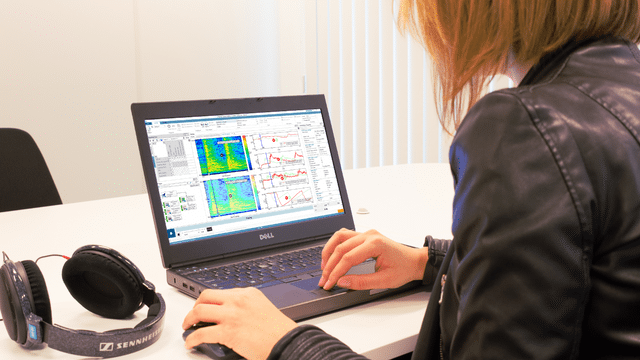 Sound Quality Engineering
Shape the sound of your product by relying on our sound quality testing solutions for noise level benchmarking, assessment, and troubleshooting. Listen, analyze, and combine objective and subjective evaluations to design irresistible brand sounds.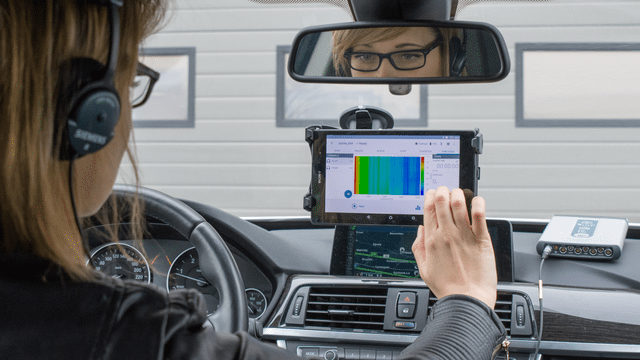 Operational NVH Testing
Efficiently assess the acoustic signature of products, in real operating conditions and in the shortest delays. Our intuitive and scalable operational NVH testing solution helps you perform fast and reliable measurements. Occasional and expert users can equally combine recordings of analog sensors inputs with data from a binaural headset, the vehicle bus, and the GPS antenna. They effortlessly validate data on the spot using embedded data processing and audio replay functionalities.
Sound Intensity Testing
Simplify the processes of intensity-based sound power testing while ensuring compliance with ISO measurement standards for both scanning and point-by-point methods. Our solution integrates a fully automated procedure, with robotized movements of the probe. It delivers adequate results for certification processes and additionally permits sound localization on a 3D geometry as well as the ranking of sound sources.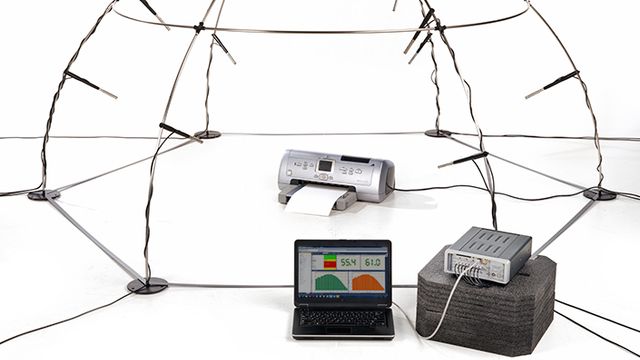 Sound Power Testing
Quantifying the sound power generated by a product is critical to many industries. Sound power values are required for certification, but also for engineering and benchmarking purposes. Our certified sound power testing solutions guide operators to comply with international standards and regulatory directives while offering the flexibility to incorporate custom, in-depth acoustic engineering workflows.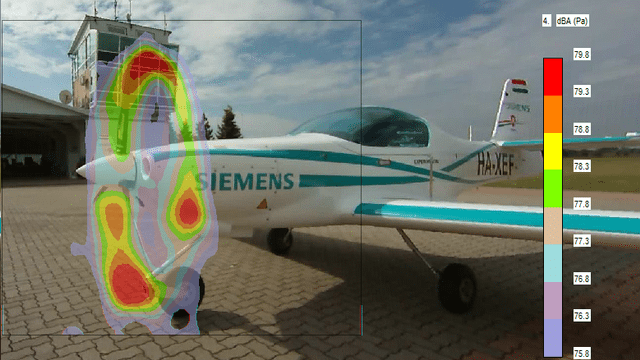 Sound Source Localization
Accurately, intuitively, and quickly visualize sound sources with our sound source localization (SSL) solutions. SSL helps you immediately confirm that you focus on the dominant noise issue. Our modular digital and analog microphone arrays support a wide range of applications from acoustic troubleshooting to sound power ranking, and aero-acoustic wind tunnel testing.